Grow & Monetize Your YouTube Channel fast
Learn How To Make YouTube Profitable In 90 Days
Want to build your business & brand on YouTube and turn more viewers into buyers? Learn how to structure your offers and videos, get organic views and subscribers, generate new leads and sales, and increase your income and influence with YouTube.



From YouTube Experts with Over 10+ Years of Experience
of Small Business Owners Use YouTube for Marketing
…
Even Though It's the #1 most versatile Marketing Platform Available Today
…
Because most people are intimidated by it.
They use YouTube in their personal life, but haven't learned how to use it to help grow their business yet.
They don't know how to get views, subscribers or monetize it.
… And they're scared of messing up and potentially looking like a ding dong in front of their family, friends and network.
Sound familiar? 😉
Here's the deal…

YouTube isn't just a fun social media outlet (although it definitely is fun).
It's also an advertising platform.
… And the 2nd largest search engine in the world, as well as the 2nd most visited site in the world.
With over 1.3 billion users total and 30 million visitors per day, its global reach is unparalleled.
FACT:
YouTube is owned by Google.
(And Google basically owns the internet… Everyone knows that.)
So how in the flying cheese sticks isn't everyone using YouTube for marketing?!
Because people are scared, and confused.
They have no clue where to start, which is exactly why I founded the Vidfluence Academy.
After running a successful YouTube-Based Business for 5+ Years, I Figured out…
How to monetize a YouTube channel within the first 30 days (and likely make enough to quit your J-O-B, if you haven't already)
How to create evergreen videos that "sell without selling"
How to get more views and subscribers, faster
How to build your brand and business using YouTube
How YouTube SEO works
How you can outrank your competition with the right keywords and video strategy
How to maximize the YouTube algorithm, optimize your channel and dominate YouTube Suggested Video
How to run YouTube ads that accelerate your business and channel growth (and skyrocket your results)
How to build expert authority in any industry with YouTube
And 4 simple ways YouTube can generate new 6-figure revenue streams for your business
If you want to learn to Grow and Monetize YouTube, this Academy is for you.
Chances are, if you're here, it's because you recognize the power of YouTube and you want to monetize & master your video influence.
… But you haven't figured out how to make YouTube profitable yet.
I mean, Where do you even start?
It feels like no matter what you've tried, you can't find any YouTube strategies that actually work.
You've been trying your best, but your videos are still getting crickets.
And sales? Forget it, you're barely even getting leads from YouTube, let alone sales.
You're totally confused by how people make money on YouTube, and how to scale your business to 6-figures and beyond with video.
It's painful… It's been frustrating… But you don't want to quit.
You know you can make this work, you just need the right roadmap to do it.

The passion is there.
You want to help people.
You definitely have a powerful message to share.
… And that calling to start and grow your YouTube channel? It isn't going away.
So just imagine for moment…
How much time and energy would you save if you knew how to navigate your YouTube journey correctly?
How good would it feel to make more income and have a bigger impact because you found the right plan to follow with YouTube?
If you're not seeing results from your hard work yet and you're ready to kick your buns into high gear…
The Vidfluence Academy is the master key that unlocks it all.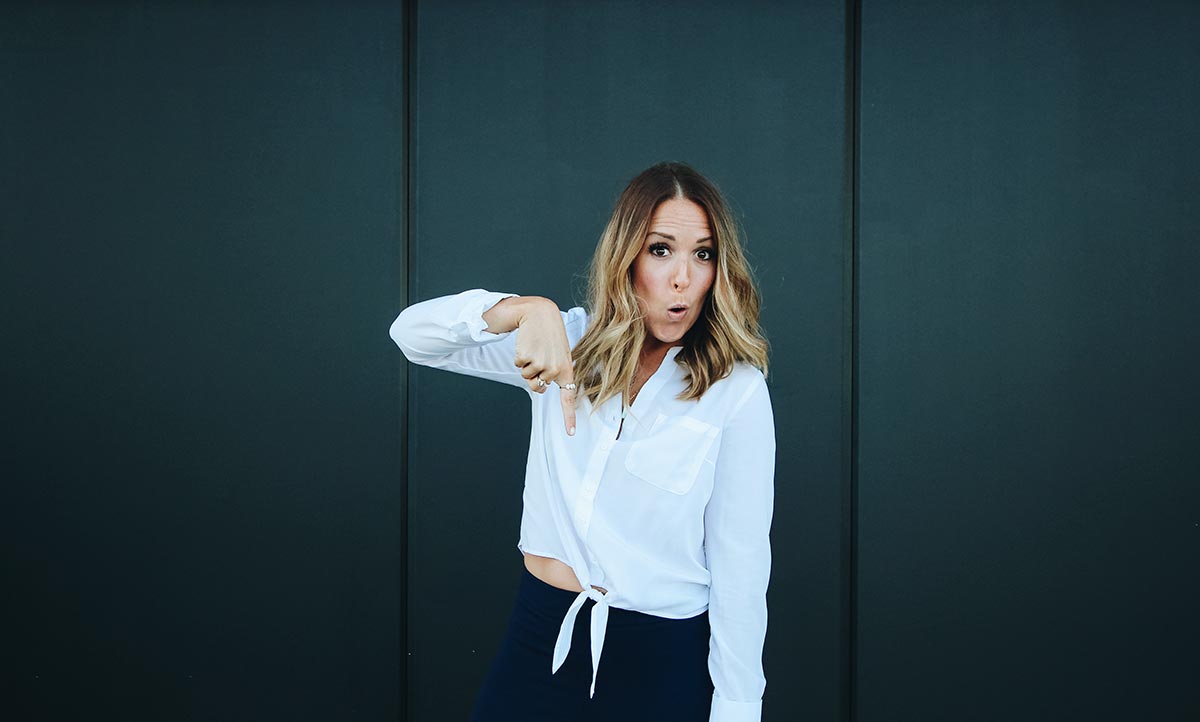 The truth is – you're not alone.
YouTube is a complex platform and there's a lot to learn.
It's easier to procrastinate and avoid it than it is to go ALL IN on YouTube.
… A lot of coaches and business owners stay stuck in their comfort zone, keeping YouTube on the back-burner for years…
But that's actually great news for you.
An overwhelming majority of people ignore YouTube marketing entirely, which means you have a huge opportunity to dominate your industry there.
Taking "the YouTube leap" is one of the best things you'll ever do for your business.
The searchable, evergreen nature of YouTube content means you'll do the work once, upfront, and it'll keep paying off forever.
But only if you do it right.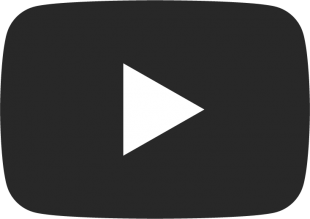 Disclaimer:
If you keep reading about the Vidfluence Academy, there's a strong chance you'll want to join…
So you should know that it's not cheap, and that's on purpose. Think about it – if every YouTube channel or business owner had this information, the entire landscape would get increasingly more competitive.
Ad prices would increase, SEO rankings would be harder to attain, and attention would become harder to capture. This Academy is only for people who are ready to go ALL IN with YouTube.
No fluff. No BS. No more procrastinating and NO turning back. If you've been putting YouTube on the back-burner for too long, this is your wakeup call…
YouTube is
a MUST

in your marketing strategy, and the time to do it is now.
Don't take my word for it, Just look at what my students say…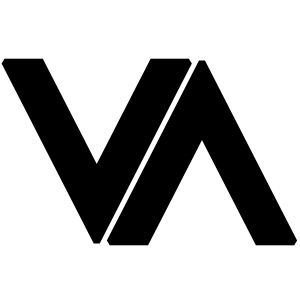 This program was amazing! Liz undersold and overdelivered. She not only taught me, she empowered me and gave me the confidence to start monetizing my channel right away.
Shortly after completing the program, I signed up my first client for $3,000 and a week later I had a $30k launch!
I truly believe I was able to get these clients due to Liz's teachings. She taught me how to position myself as an expert in my field.

This program was well worth the investment!
Kyle made $28k from just one YouTube video
Dana made $9k on a brand new offer 
Mara went from $37 sales to consistent $8k months
Hanna lands her first ever $5k client
Kyle had a $30k launch on a brand new offer
Jen gets 19k subscribers and doubles sales
Jesse got 10k new subscribers and 114% increase in views
David learned how to use keywords on YouTube for organic growth
Cam got 50k views and an interview with CBS
Sara & Alex got 166k subscribers and built a 7-figure business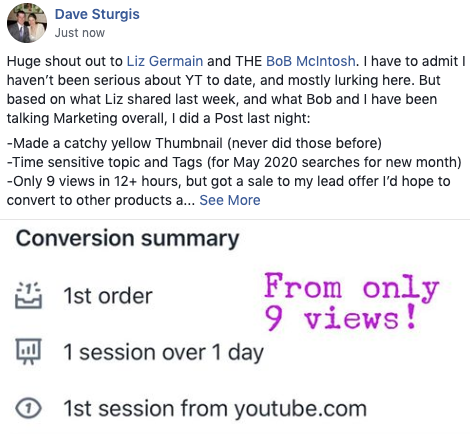 A few months ago I did my first cooking tutorial video using Liz's YouTube SEO strategies.
I'm now ranking in the top 10 for several searches, and the video has almost 1,000 views in a few weeks.
My videos used to take 1-2 years to get that many views. I'm so glad I joined! Thank you so much. This has been SO helpful and totally worth it.
Now I know how to research what people are searching for, and how to get them to find my content! I'm also ranking for several searches and it's growing my channel & business way faster than I thought I could.
A video I created in this academy already gets a ton of views from YouTube searches and has generated dozens of leads for my nutrition coaching business. Thank you!
The Vidfluence Academy is an Accelerated 90-Day Mentorship Program that teaches you the proven, step-by-step process to grow and monetize your YouTube channel quickly.
You will learn to create or refine your programs and services, improve your marketing and sales skills, then create videos that generate leads for you organically.
Master YouTube with keywords, SEO, and some basic YouTube ads for accelerated growth, then apply business scaling systems so you can generate more views, subscribers, leads & revenue as you grow your business online.
Basically I will show you how to get results like this:

And you're closer than you think.
Module 1 – Defining Your Niche & Target Audience
It's impossible to hit a target you can't see. Get the trainings, resources, tools and support you need to get extremely clear on your niche and messaging before you do ANYTHING.
Learn exactly how to attract your ideal client, become a money magnet and create video content that actually converts.
Video Lessons Included:
✔ Niche Down to Blow Up
✔ Market & Competitor Research 101
✔ Define Your Ideal Client
✔ Master Direct Outreach
Module 2 – Crafting Your Irresistible Offer
Outline, create and refine your most aligned, most authentic core business offer. Being able to create and present ONE offer to your client needs to include clear PRESENTATION and flawless DELIVERY.
Make sure your offer is irresistible to your dream client and actually provides transformational results.
Video Lessons Included:
✔ Creating 'Core Offer' Clarity
✔ Video Marketing & Brand Messaging
✔ Program Setup, Delivery & Pricing
✔ Mastering High Ticket Sales
Module 3 – YouTube Channel setup, Branding & Optimization
Lay the foundation of a successful YouTube channel and maximize every hidden feature that YouTube offers.
You will build your organic, evergreen video marketing funnel to not only attract more views, subscribers and leads, but also convert cash into your pocket.
Video Lessons Included:
✔ Setup, Launch & Grow Your YouTube Channel for Business
✔ Using YouTube for Lead Generation
✔ Channel Branding Basics
✔ Optimizing YouTube for More Views, Subscribers, Leads and Sales
Module 4 – YouTube SEO, keyword mastery & Content planning
Beat the YouTube algorithm with searchable, keyword-based video content that attracts and engages your dream client so you can convert more viewers into buyers, even if your YouTube channel is brand spankin' new.
Video Lessons Included:
✔ YouTube SEO 101
✔ How To Master Keywords & Rank Your Videos on Page #1 of YouTube Searches
✔ Optimal Video Content Strategy & Channel Planning
✔ Systems for Filming 1 Month of Videos In 1 Day
Module 5 – Pro-Level Video Production (Even If All You Have Is a Cell Phone)
Produce 5-star professional videos that attract and engage your dream client, even if all you have is your cell phone.
Get the production secrets you need to help you stand out from the crowd and present high quality, valuable videos whether you can afford to hire a videographer or not.
Video Lessons Included:
✔ Professional Video Production Training
✔ Camera Equipment (or iPhone) Mastery
✔ YouTube Tech Help
Module 6 – Outsourcing and Optimizing Your Workflow
Doing all of this work can feel overwhelming and can quickly become very time-consuming. We help you create a structure around your YouTube strategy so you'll know exactly what to do, and when.
Learn how to hire a startup support team (without breaking the bank) that will save you time and help you execute your YouTube strategy flawlessly, without all the headaches.
Video Lessons Included:
✔ Hiring an Affordable Video Editor Fast
✔ Systemizing Your Video Marketing Workflow
✔ YouTube Upload Checklist (Never Miss a Step!)
Module 7 – Simple YouTube Ads Acceleration for As Little as $10/day
Once your YouTube business gears are cranking and your channel foundation is laid, we'll ramp it up to get more views, subscribers, leads and sales using YouTube advertising.
For as little as $10/day, you can turn your YouTube channel into a very profitable, automated sales machine.
Video Lessons Included:
✔ Setting Up Your Google AdWords Account
✔ "Done-For-You" YouTube Ad Scripts That Work
✔ Setting Up Your First YouTube Ad
✔ Monitoring and Optimizing Your Campaigns
Module 8 – Proven Systems to Scale Your YouTube Business to 6-Figures & Beyond
Having a clear plan for your YouTube business is vital. Once the money is coming in, you're going to need to systems to scale and grow on autopilot.
Learn how to add new 6-figure revenue streams to your business without burning out, losing sleep or dropping the ball for your clients.
Video Lessons Included:
✔ 12-Month Roadmap for YouTube Success
✔ Generating Your First 6-Figures from YouTube
✔ And What To Do Next!
…
Plus You'll Also Get These extra Bonuses To Help You Really Crush It
…
Video Editing Basics in Adobe Premiere
Learn how to make fast edits for when you need to, and master the basics of video editing so you don't ever overpay your editor again.
Bonus Interviews with Other Vidfluencers
Watch interviews with some of the leading video influencers today to learn new ways to grow your business with video.
Weekly Coaching Calls
It's time to get out of your comfort zone. We light a fire under your buns so you actually GET SH*T DONE inside this program. No backseat drivers here.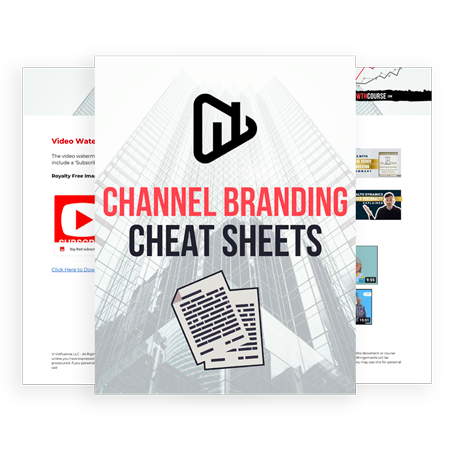 Channel Branding Cheat Sheets
Put your best foot forward with these YouTube Branding Cheat Sheets, specifically designed to help you convert more viewers into lifelong subscribers.
Get the simplified "must haves" of YouTube channel branding, including instant access to our best plug-n-play templates.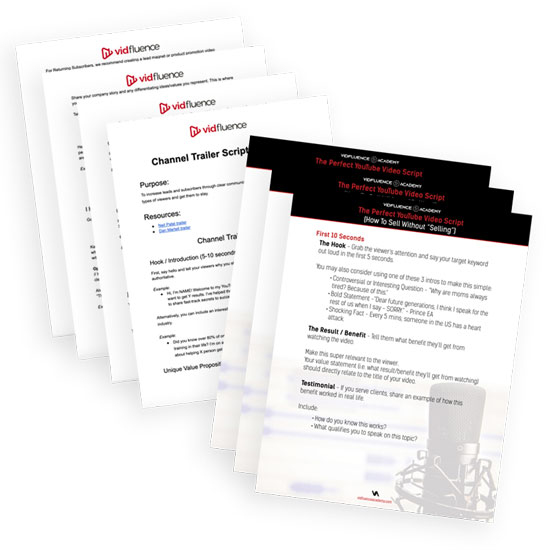 YouTube Conversion Scripts
Not sure what to say in your videos? Get our proven conversion scripts for YouTube, including our 5-minute Channel Trailer script.
It's not enough just to get more views, you also need to know how to get people to take action! Avoid freezing up because you don't know what to say on camera with these simple scripts.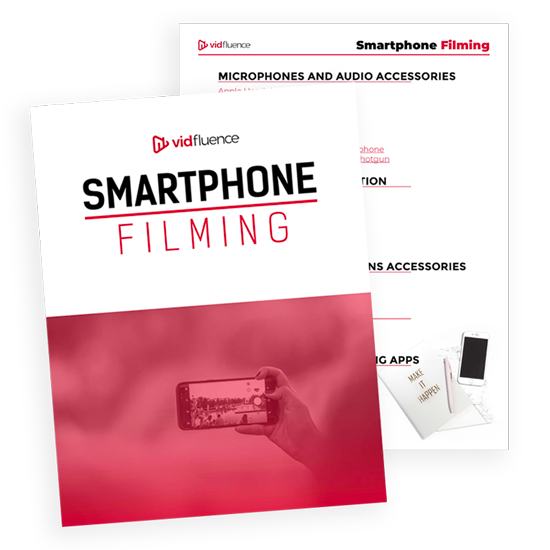 Smartphone Filming Guide
Don't have a fancy camera yet? That's fine, you don't need one! Get started anyway using this film equipment checklist.
Turn your smartphone into a full-scale film studio so you can start growing your channel now, not "someday" when you have a camera budget.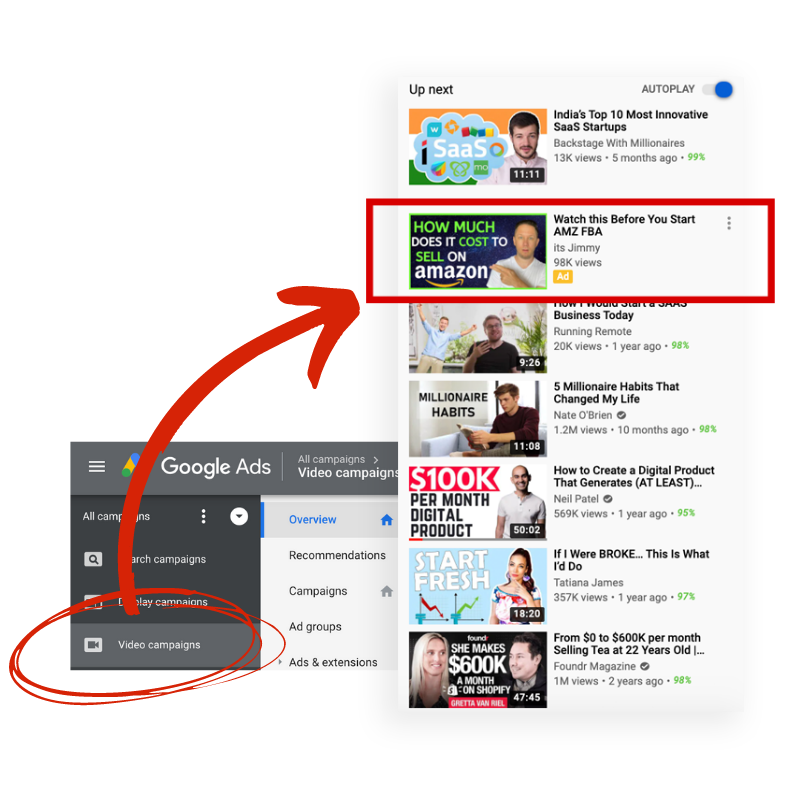 YouTube Discovery Ads Training
Though not required for channel growth, if you have an extra $10/day to spare, you can "skip the line" of ranking on YouTube using Discovery Ads. Get more impressions and views faster, plus set up retargeting ads for future launches.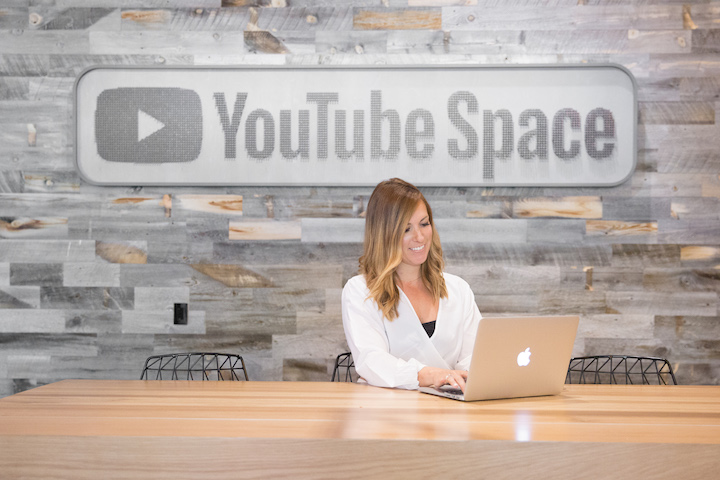 Get 1-on-1 Help Inside a Private FB Group
Have questions? Need to talk with a YouTube expert? Getting stuck? Get support and answers to your YouTube questions inside our private student Facebook Group.
You can post your questions 24/7 and someone from the Vidfluence team will get back to you within 72 hours or less.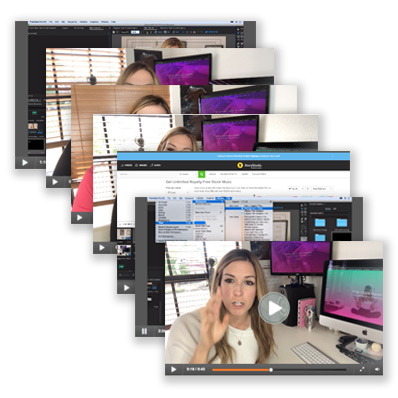 BONUS Guest Expert Trainings in Digital Marketing
Once a month, we also bring in guest experts to help you learn. From copywriting, to social media marketing, to building websites, come learn from a variety of digital marketing experts as you grow.
Liz Germain, founder of
Vidfluence Academy
, is a YouTuber and video marketing expert.
As a YouTube Partner, Liz specializes in YouTube marketing, YouTube SEO, YouTube advertising and video marketing automation for growing online businesses.
Liz has helped generate over 50+ Million organic views on YouTube, built multiple YouTube channels to over 100k subscribers, attracted tens of thousands of organic leads from those channels and helped produce millions in sales in several extremely competitive industries.